BAQIS Chief Scientist Zhiliang Yuan Elected as a Fellow Member of Optica 2023
2022/11/11
BAQIS Chief Scientist Zhiliang Yuan was elected as a Fellow Member of Optica (formerly OSA) by the Society's Board of Directors.
Optica (formerly OSA) is dedicated to promoting the generation, application, archiving and dissemination of knowledge in optics and photonics worldwide. Founded in 1916, it is the leading organization for scientists, engineers, business professionals, students and others interested in the science of light. Optica's renowned publications, meetings, online resources and in-person activities fuel discoveries, shape real-life applications and accelerate scientific, technical and educational achievement.
Fellow membership in Optica is limited to no more than ten percent of the membership and is reserved for members who have served with distinction in the advancement of optics and photonics.
Zhiliang is being honored specifically for outstanding and sustained contributions to R&D of ultra-secure quantum communication.
The press release announcing Optica's 2023 Fellows is available on Optica site: https://www.optica.org/en-us/about/newsroom/news_releases/2022/november/optica_announces_2023_fellows_class/
About Zhiliang Yuan:
Zhiliang Yuan received his doctoral and post-doctoral training from Institute of Semiconductors, Chinese Academy of Sciences (1993 - 1997) and University of Oxford (1997-2001), respectively. He then spent 20-years at Toshiba Cambridge Research Laboratory before taking up the prestigious appointment as Chief Scientist at Beijing Academy of Quantum Information Sciences (BAQIS).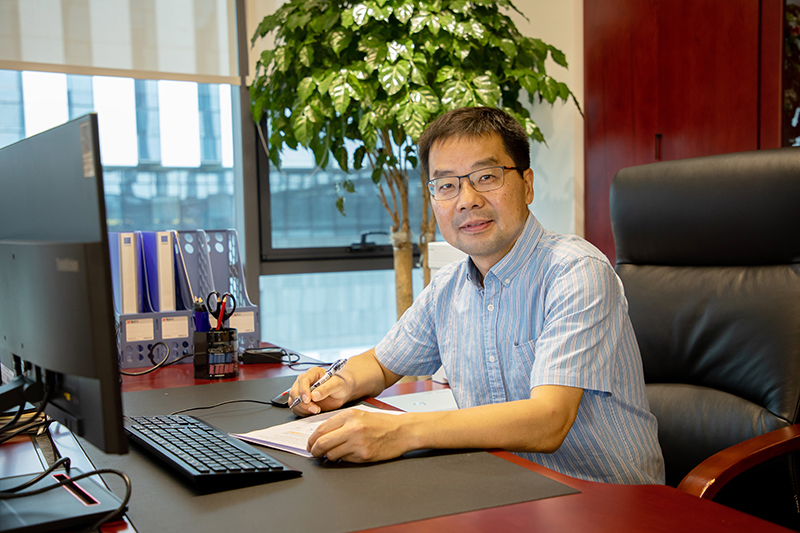 He is renowned for high-speed quantum key distribution (QKD), with notable achievements including the first 100 km (2003) and 600km (2020) fiber communication distances as well as the first 1 Mbit/s (2008) and 10 Mbit/s (2018) QKD systems. His other contributions include the first single photon LED (2001), self-differencing detectors (2006), directly phase-modulated source (2015), twin-field QKD protocol & demonstrations (2018-2022) and UNIC single photon detector (2022). He has published 130+ refereed journal publications, 130+ conference papers including 40+ invited/post-deadline,and 60+ patents.