QPQIS2021 (2nd-3rd December 2021)
2021/12/02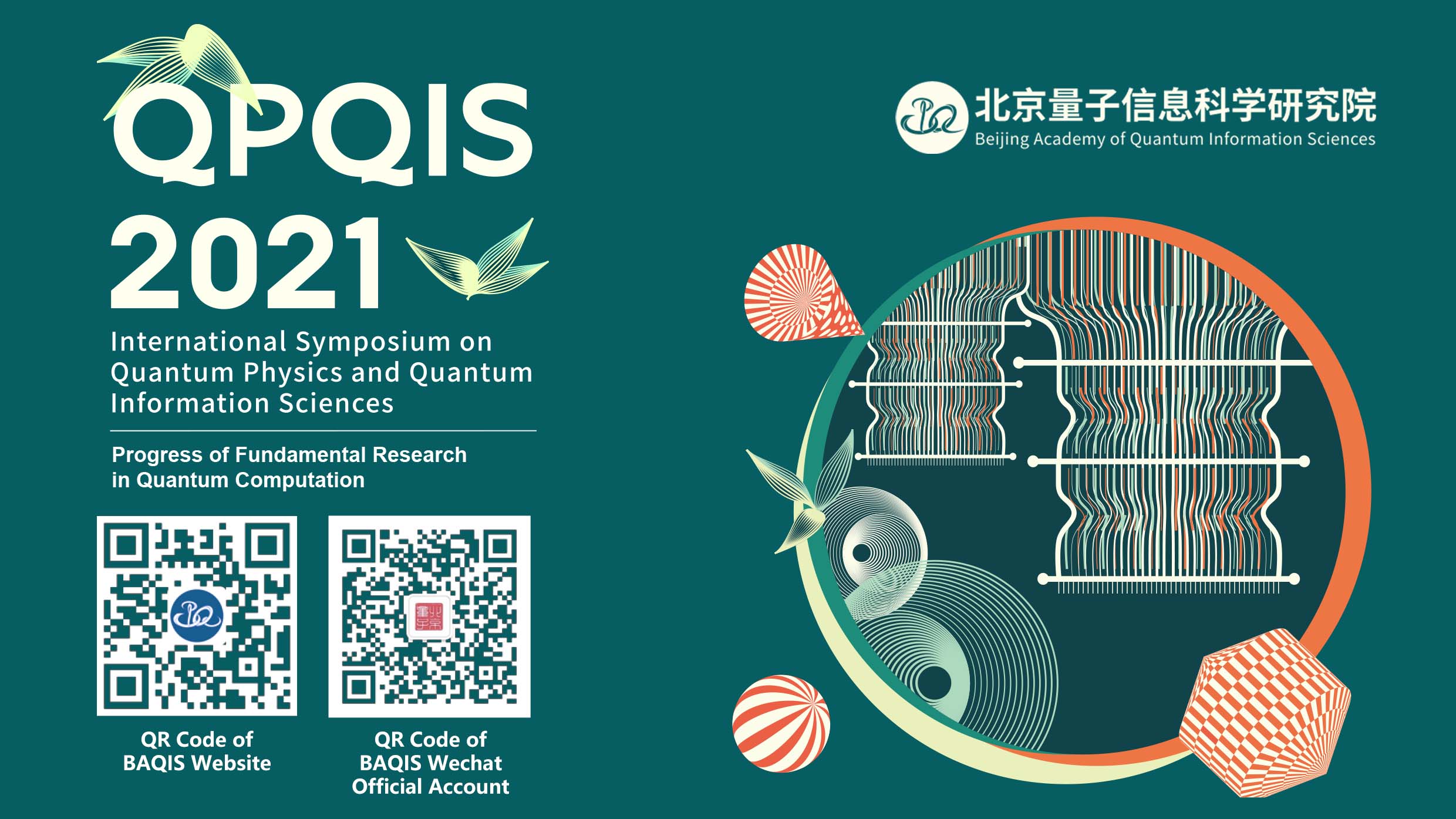 Welcome to The 3rd International Symposium on Quantum Physics and Quantum Information Sciences (QPQIS2021), hosted by Beijing Academy of Quantum Information Sciences (BAQIS) on 2nd-3rd December 2021 (Beijing Time).

QPQIS2021 will focus on "Progress of Fundamental Research in Quantum Computation" . Quantum computation is at the core of quantum science and technology, and expected to provide revolutionary solutions for many real-world issues which are too complex to be solved by classical computing. Quantum computing based on different platforms has made tremendous progress in recent years, indicating a promising future in this field. The main topics of QPQIS2021 include: improvements of materials and fabrication processes of quantum computing systems, control systems, qubit and gate manipulations, error correction methods, architectures, quantum algorithms, software stacks, etc., with regard to major realization schemes of quantum computing such as superconducting, trapped-ion, semiconductor, photonic, spin, topological qubits.

QPQIS-2021 brings together 19 world-leading theoretical and experimental research scientists as invited speakers to share their most recent progress.

QPQIS2021 also features a poster session, which will allow an extended group of scientists, especially young scholars working at the forefront of quantum computing research to share their latest results.

All talks of QPQIS2021 will be broadcast live to the global research community via the internet.
Conference website: http://qpqis2021.baqis.ac.cn/
Download the conference handbook:

e26b6c63ff404cf98b5464676fd030ed.pdf
Read more: http://en.baqis.ac.cn/news/detail/?cid=1212