BAQIS Held 2023 Chinese New Year Tea Party & International Culture Exchange Day
2023/01/19
While the Chinese New Year is approaching, BAQIS held 2023 Chinese New Year Tea Party & International Culture Exchange Day on January 18th. Dr. Huai-Bin Zhuang, Assistant President, hosted the event. The international members from the United Kingdom, Japan, Italy, Hungary, Pakistan et al. Division Directors, Prof. Ke He and Dr. Zhi-Liang Yuan, and staff from relative departments and research groups attended the tea party.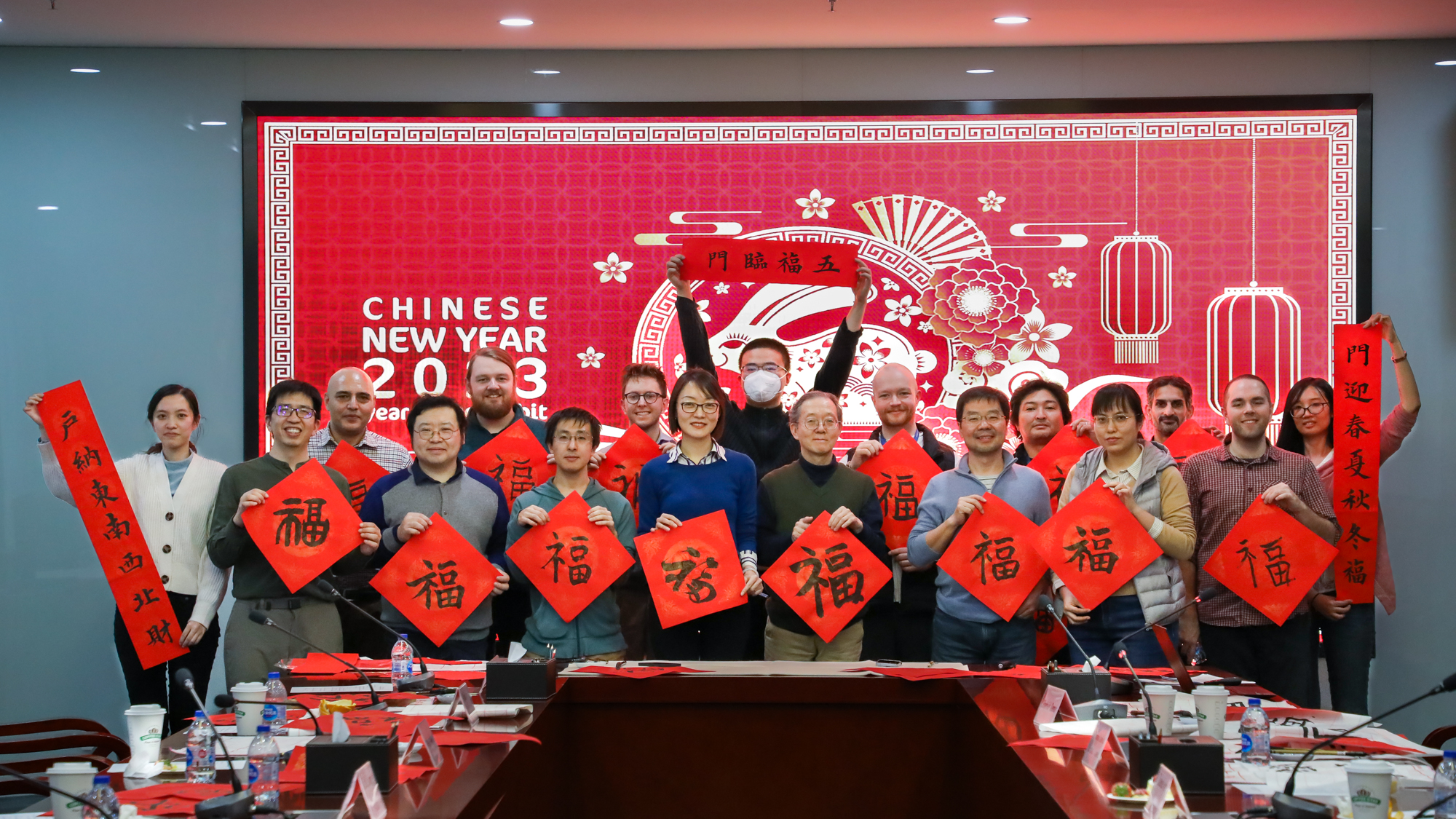 Group photo of the attendees
Dr. Huai-Bin Zhuang delivered a welcome speech at the beginning of the tea party, wishing all international members a happy new year, and expressing gratitude for their contributions in the past year. She emphasized that BAQIS is going to promote internationalization and international academic exchange in the future. All staff of BAQIS, including international members, are encouraged to work together to make BAQIS innovative and impactful on the stage of international quantum physics and quantum information science research (Fig. 1).
Dr. Misawa Takahiro, Dr. Sanjib Ghosh and Dr. Nicolo Forcellini shared some new year traditions in Japan, India and Italy (Fig. 2-4). Dr. Jin shared Chinese traditions and tips on writing a lucky "Fu" with Chinese calligraphy (Fig. 5-6). All attendees wrote a lucky 'Fu' together (Fig. 7-10).